Kirsten Christensen. The dream is riding by - no time to lose
13.May 2023 -
12.Nov 2023
Special exhibition
Kirsten Christensen turned 80 on 7 February 2023, and Holstebro Kunstmuseum is celebrating this occasion with a retrospective exhibition that includes a selection of the artist's most significant works from public and private collections, as well as a number of new productions showing her current artistic standpoint. Kirsten Christensen has received renewed attention in recent years, and is now recognised as one of Denmark's most prominent artists. In other words, there are several good reasons to celebrate her right now.
The exhibition The dream is riding by – no time to lose presents a broad selection of Kirsten Christensen's versatile artistic work, at which it will be possible to see the well known works in stoneware – her favourite material at the outset of her career – transformed into ceramic images. Subsequently, watercolours and oil crayon drawings also found their way into her work, resulting in a colour palette that is more glowing and explosive than that permitted by the limited slip scale of the clay.
The exhibition also includes the early geometric-abstract compositions and the imaginative depictions of life and the mind, as well as scenes full of longing, which speak of the basic conditions of life in an intimate and candid manner: childhood, gender, sexuality, old age and death. Works of this type are often based on old family photographs in which reality, memory, dreams and imagination are combined in sometimes secretive ways. Later in her artistic production, topics such as the predation of nature by human beings and the infinity of space are introduced. Fabulous beasts, innocent dogs floating in an almost surreal manner in a universe of weightlessness, leaping deer and other lusty animals abound in the works. With an ironic distance to the brutal depictions of reality, they also function as symbols of unspoken aspects of human nature.

Kirsten Christensen's critical-realistic art is based on her personal life story, in which her
relationship with her mother, her mother's stay in a residential home and her death, as well as Kirsten Christensen's own serious illness later on, shape the production of the paintings. Also central to her production are a series of ceramic images of graves, in which the dead come to light as though in archaeological excavations. The renderings of vertebrae and lifeless bodies are sober yet everyday narratives of death.
The exhibition also includes works that describe a number of the artist's biographical life circumstances in a form of confession that is not self-reflection, but is rather about describing general human conditions in an honest and rebellious manner. In addition, there are landscape descriptions from the area around the San Cataldo artists' refuge on the Amalfi Coast in Italy, painted photographic self-portraits, diaries and personal letters. Finally, the new productions address current geopolitical issues, including the war in Ukraine, and also deal with the enigmatic Swedish painter Hilma af Klint (1862-1944) and her fate.

Overall, Kirsten Christensen's art is borne by equal parts social indignation and embodied protest, but it is redeemed in a beauty-seeking and poetry-filled space.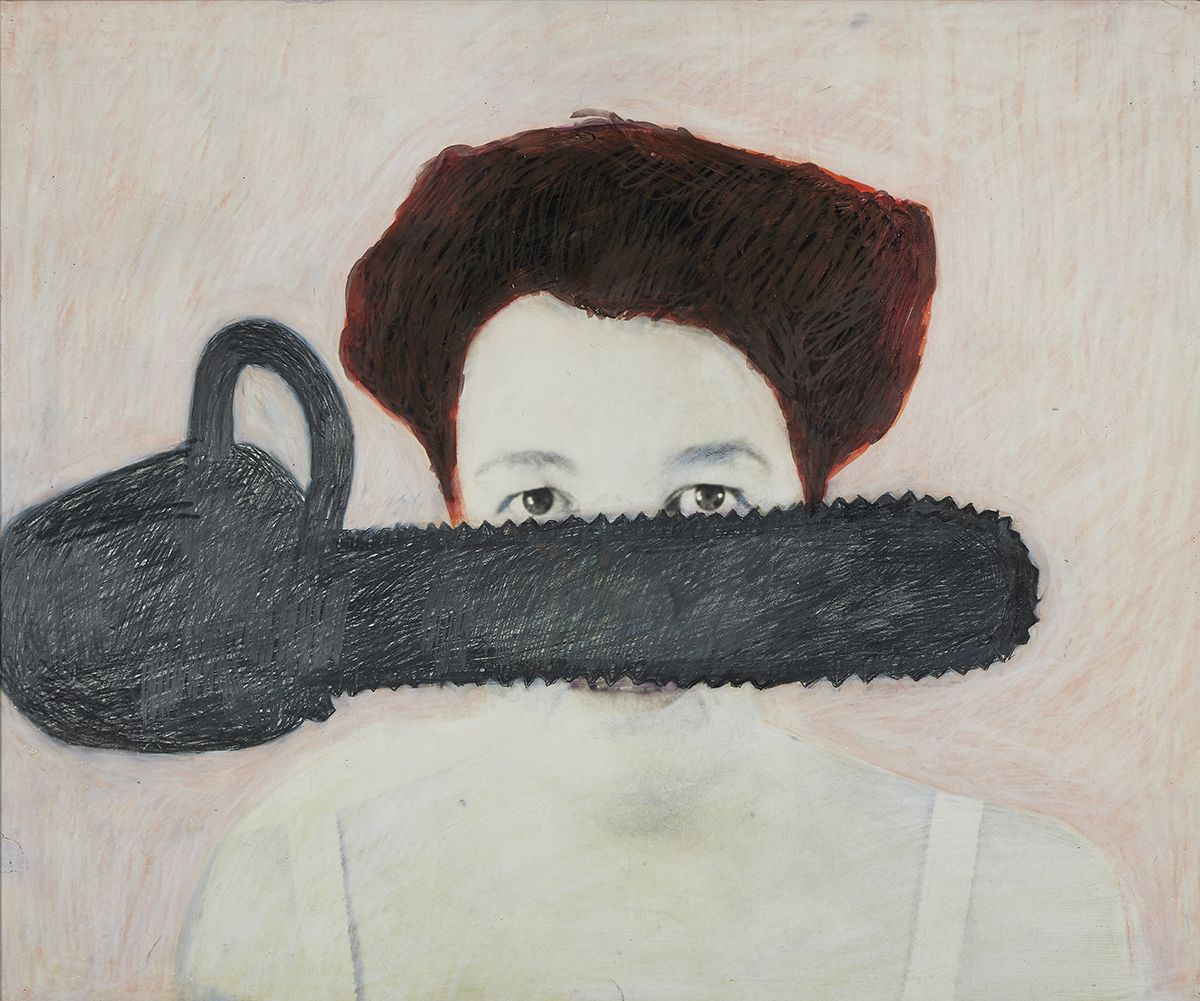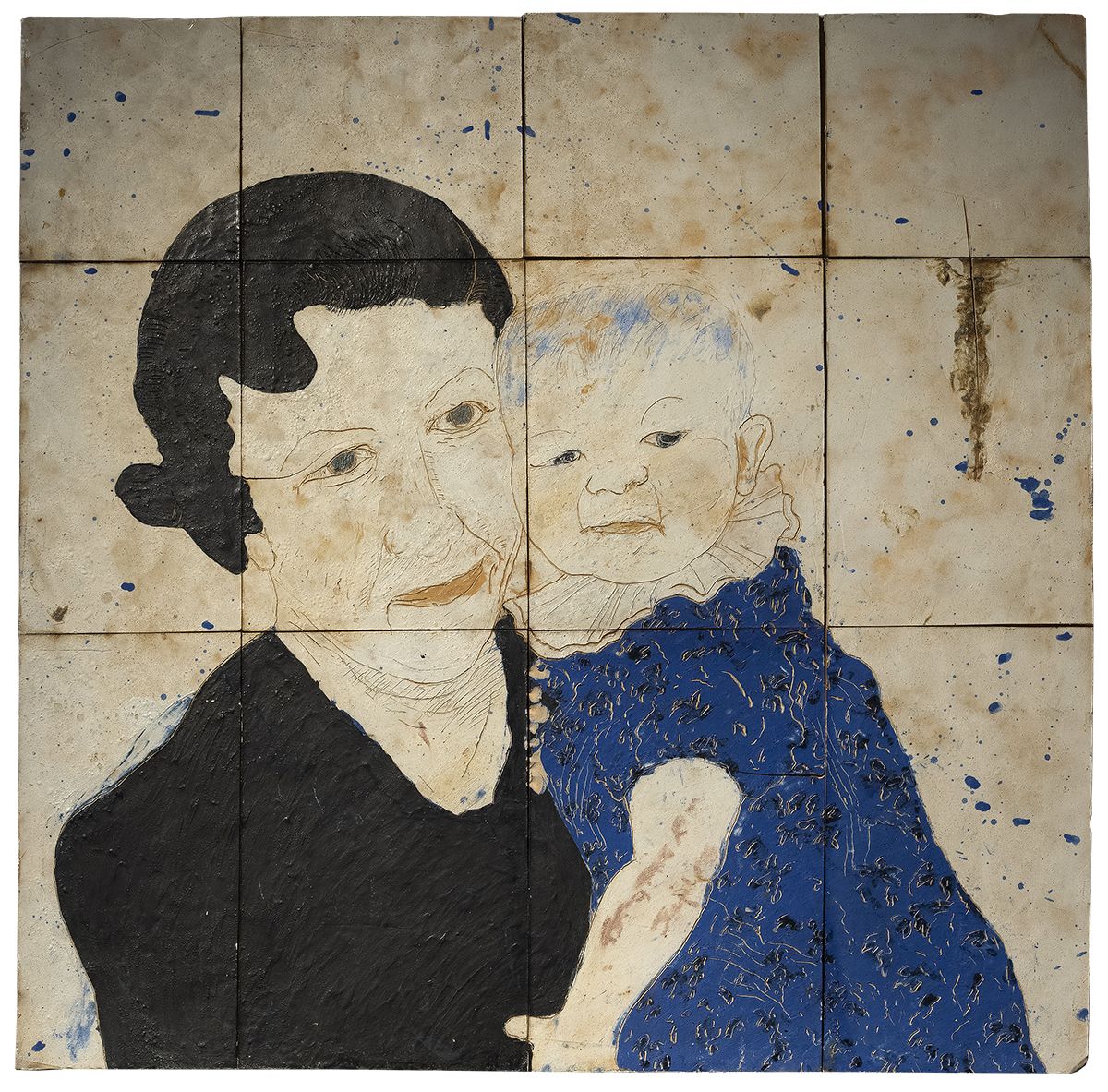 Exhibition catalogue and portrait film
In connection with the exhibition The dream is riding by – no time to lose, a book of the same name is being published, containing an extensive text written by Kirsten Christensen herself. Here, the 80-year-old artist looks back on her long life in art, and the book also contains analyses of selected works. It is a personal account and life story – whole-hearted, direct and occasionally confrontational – that also describes the background of the works. The book also deals with the concept of art itself, the belief in the possibilities and significance of visual art, and the act of seeing. Kirsten Christensen has previously made her mark as a writer and has published poetry, but now is the time to seriously take stock. The graphic layout of the publication is by Jeanne Betak, and it is produced by Narayana Press.
The exhibition also features a new artistic portrait film directed by Per Henriksen which tells the story of Kirsten Christensen's life.
Brief biography

Kirsten Christensen. Photo: Torben Eskerod
Kirsten Christensen (b. 1943) trained at the School of Arts and Crafts from 1964-68, and in 1969 she was admitted to the Royal Danish Academy's School of Mural and Spatial Art. Subsequently, she worked as a trainee assistant and teacher in the Academy's ceramics department until 1979.
She has held a number of positions of trust and has received several awards, including the three-year working grant of the Danish Arts Foundation (1983-86) and the Danish Arts Foundation's lifelong honour grant (1991). She has also been a member of the Danish Arts Foundation's Committee for Public Art (1993-96).
Kirsten Christensen is represented in several of Denmark's leading art museums, including KUNSTEN Museum of Modern Art Aalborg, KØS Museum of art in public spaces, ARoS Aarhus Art Museum, Vejle Museum of Art and the National Gallery of Denmark. Holstebro Kunstmuseum owns one of the country's most representative collections of her works.
Previous solo exhibitions include Keramiske billeder ('Ceramic Images') at the Museum of Decorative Arts in 1973 (now Designmuseum Danmark), and Min Mor og Mig ('My Mother and I') at Tranegården in 1978 (now Tranen), Lagerudstilling ('Warehouse Exhibition') at the North Jutland Art Museum in 2001 (now Kunsten Museum of Modern Art Aalborg) and Poesi og skattegæld ('Poetry and tax debt') at Clausens Kunsthandel in 2015 (now Banja Rathnov Galleri og Clausens Kunsthandel).
In 2021 she took part in the group exhibition Efter stilheden – kunstens kvinder tager ordet ('After the silence – women of art speak out').
The public commisions by Kirsten Christensen can be seen at several locations in the country, e.g. at Fjerritslev Secondary School (1983), Horsens Secondary School (1985), Aalborg Station (1988), Køge Svømmeland (1992) and Bagsværd Swimming Baths (2005). In 2004, Kirsten Christensen was commissioned to portray the poet Inger Christensen at the Museum of National History at Frederiksborg Castle.
Her book publications include Min mor og mig ('My Mother and I', Informations Forlag, 1978), Hvor jeg med sikkerhed var lykkelig ('Where I certainly was happy', Gyldendal, 2001) and the poetry collection – men ikke som den samme ('– but not as the same', Samlerens Forlag, 1988).
The exhibition is supported by: